Urgent Christmas Courier During the Christmas Rush
The holiday season is a time of joy and celebration, but for businesses, it can also be a time of chaos. With orders pouring in and customers expecting prompt deliveries, companies face significant challenges in meeting the demands of the Christmas rush and the Christmas shipping deadlines. This is where same day Christmas couriers step up, helping businesses navigate the festive frenzy efficiently. In this blog post, we'll explore how same day urgent Christmas couriers play a pivotal role in assisting companies during the run up to Christmas.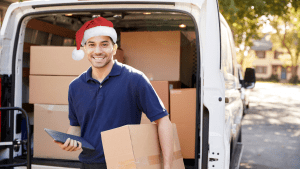 For Businesses-
Inventory Replenishment: To keep up with the surge in demand, businesses may need to replenish their stock quickly. Same day couriers can transport urgently needed supplies, helping businesses meet customer expectations and maximize their holiday profits. This is especially helpful if you have a regular next day courier that is unable to cope with the surplus in goods, we can step in and work alongside your regular provider, lessening the load.
Same Day Order Fulfilment: With the rise of online shopping, customers have come to expect speedy delivery. Same day couriers can assist e-commerce businesses in fulfilling orders quickly, helping them gain a competitive edge during the Christmas rush. Our vans are equipped to take much larger loads than your average courier, with our largest vans taking up to 4m x 2m x 2m
Handling Returns and Exchanges: After the holidays, the influx of returns and exchanges can be overwhelming for businesses. Same day couriers simplify the process by promptly collecting and delivering these items, ensuring smooth transactions and maintaining customer satisfaction.
Catering to Emergency Requests: Unexpected situations arise during the holiday season. Whether it's a forgotten gift, a misplaced shipment, or a critical component needed for a special event, same-day couriers provide a rapid response to address emergency requests.  For more info on our emergency courier service click here.
Meeting Christmas Shipping Deadlines: Many businesses rely on third party carriers for their shipping needs. However, during the Christmas rush, standard shipping services may not guarantee on-time delivery. Same-day couriers ensure that last-minute deliveries reach their destinations as promised.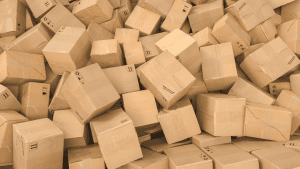 Reducing Stress for Customers: The holiday season can be stressful for everyone, including customers. Same day couriers play a significant role in reducing stress by providing reliable, timely deliveries. This not only benefits businesses but also enhances the overall holiday experience for customers.
Customised Solutions: Same day courier services offer customised solutions to meet the unique needs of businesses. Whether it's temperature controlled deliveries for holiday foods or secure transportation for high value items, these couriers adapt to the requirements of the season.
Supporting Local Businesses: Same day couriers often have a strong presence in local communities. By partnering with these couriers, businesses can promote local commerce and support the growth of their communities during the festive season.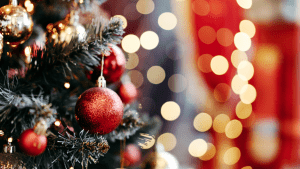 For Domestic Customers –
Holiday Party Supplies: Businesses hosting holiday parties or events require a variety of supplies, from decorations to catering essentials. Same-day couriers ensure that these vital items arrive on time, helping businesses host memorable gatherings.
Last Minute Gift Deliveries: As the holiday clock ticks, customers often find themselves in a last minute gift buying scramble. Same-day couriers offer a lifeline, swiftly delivering these eleventh-hour presents, ensuring that customers receive them in time to spread holiday cheer.
The Christmas rush can be both exhilarating and challenging for businesses. However, with the support of same day couriers, companies can navigate this hectic period with confidence. These dedicated professionals ensure that orders are fulfilled, deliveries are prompt, and customers remain satisfied during the holiday season. As businesses look to spread festive joy, same day couriers play a vital role in making it all happen seamlessly.
Christmas Shipping Deadlines
To see Royal Mail Christmas Shipping Deadlines click here.
For Evri click here.
For FedEx click here.
More Blogs
For More Blogs Click Here