Whether you're moving to a new house, shipping merchandise or posting a gift, packing items correctly is vital for a successful shipping experience. Fragile goods can come in many forms and requires specific equipment, handling and transportation. A few examples of fragile items include: glass, laboratory materials, musical equipment, jewellery, homeware, porcelain, valuable collectibles or liquid goods. Here are 8 top tips for transporting fragile goods.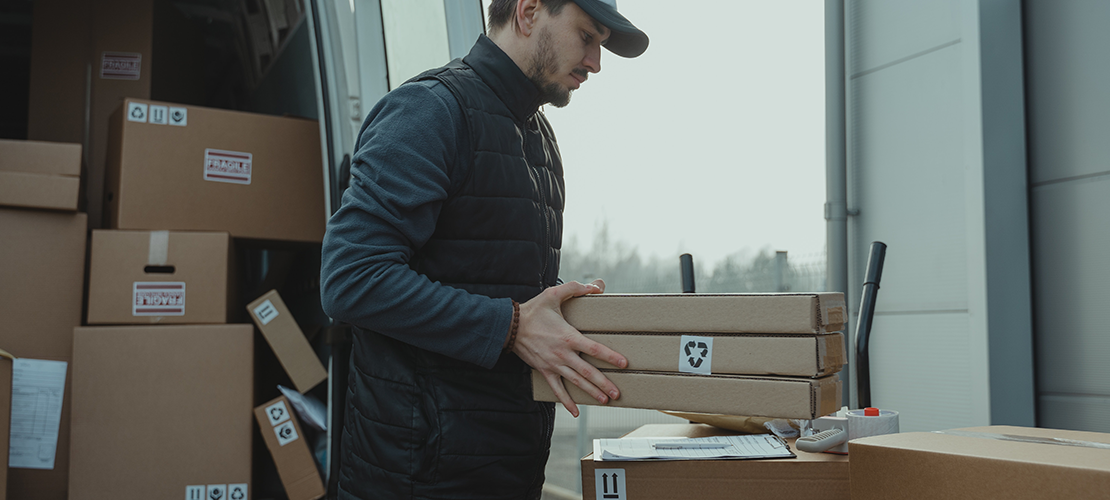 6 Top Tips 
Fill empty spaces within boxes or packaging 
When filling boxes or crates with the goods, filling empty spaces will ensure there is no room for anything to move or get damaged during transport. This technique can help to soften the effects of impacts and vibrations and can include newspaper, clothing, rags or tissue. 
The order of packing and loading 
One main thing to consider when packing and loading fragile goods is the order in which you do so. Whether you're using a van, car or trailer, ensuring heavy goods go at the bottom will reduce any risk of crushing or damaging smaller items. You can then load the smaller items on top or even find smaller areas for them to sit comfortably into. 
Wrapping individual items 
No matter how large or small the items are, if they're fragile, they need to be wrapped correctly and effectively. Using materials such as bubble wrap, tissue or cardboard will protect the products and should also be secured with some tape. When wrapping items such as glasses or cups, remember to remove any lids and also fill the inside of the item.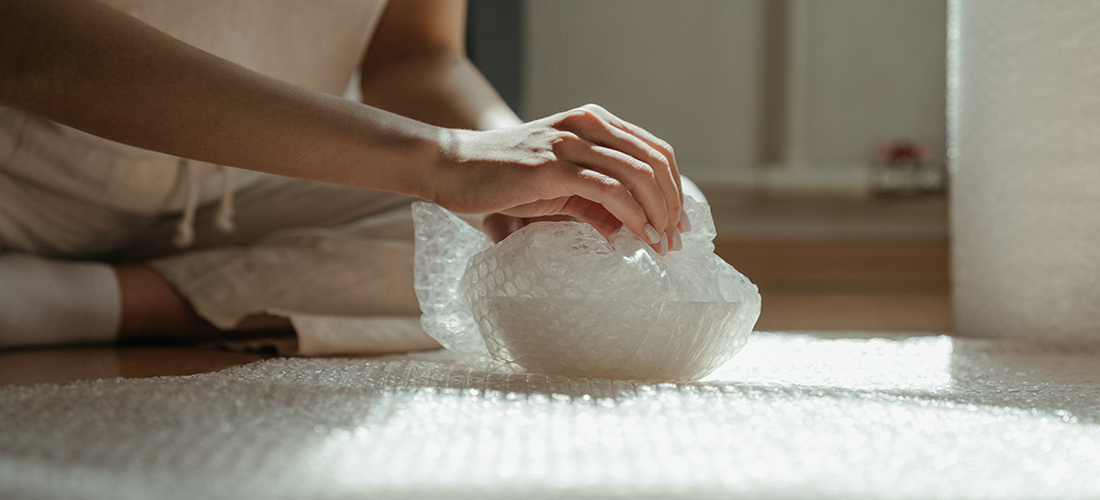 Secure boxes / storage
As the majority of people use boxes for transport, this needs to be one the priorities when it comes to fragile products. Using secure, sturdy boxes will not only keep the items safe and secure but will also ensure safe transport is delivered in terms of the courier and customer. When using cardboard boxes, make sure to tape both the top, sides and bottom so it can't split open. 
Labelling each item
If moving home for instance, labelling each item can be beneficial for both handling purposes and organisation. Labelling your goods will ensure you know exactly what each item is and how to manoeuvre it safely and securely. 
Labelling a parcel 
When sending or receiving parcels, especially when they're fragile, having clear and obvious labels is key to safe transportation. These labels usually come in the form of a red sticker, stating things such as 'handle with care' or 'fragile goods'. These labels not only ensure the courier or shipping company knows to be mindful, but they also cover your back slightly if something was to get damaged during transport.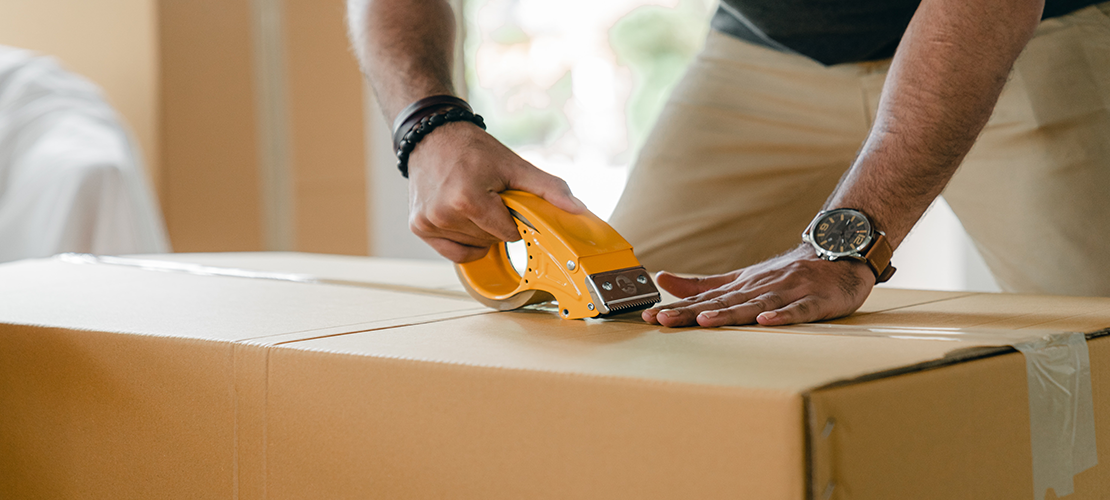 Essentials for packing fragile items
No matter what you're shipping, any item needs to be securely wrapped, packed and transported. Depending on the type of goods you're shipping, fragile items specifically come with a range of essentials you should consider buying. 
Different size boxes 

Bubble wrap or paper wrap

Duck tape / masking tape 

Fragile labels 

Tissue paper or filler 
Fragile goods and Nationwide Courier Services
Nationwide Courier Services provide a range of different courier options when it comes to shipping and transporting fragile produce. Whether you're sending off pharmaceuticals or a sweets hamper, our courier services have got you covered.
We are the only courier service in the East Midlands that specialises in specialist transportation, specifically art couriering. Our range of vehicles are insured to ensure that your delicate goods get from A to B in perfect condition on the same day.
We also offer secure courier service is designed to put your mind at ease. We ensure that you have the same driver from pick up to drop off and you will also receive regular updates on your delivery location.
We provide same day courier services across mainland UK including major cities such as London,  Manchester, Nottingham, Birmingham and many more. 
Feel free to call us today on 0115 9865276 for a free quote!