Importance Of Timing:
A delay or missed delivery can create severe and lasting consequences for an individual or a company. That's why timing is super important. You must be able to trust that your same-day delivery service will perform with complete accuracy and no unexpected delays. At Nationwide Courier Service, We specialise in same-day delivery, collecting from your door within one hour of booking 24/7 365 days a year.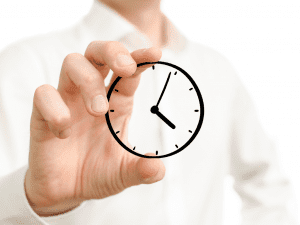 Timing is everything for a Same Day Courier. Businesses put trust into delivery services to make sure their package is delivered on time to keep their businesses running smoothly. Here at Nationwide Courier Service, we are available on-demand, at any time of the day or night, our Same Day fleet is ready to respond immediately to your urgent requirement. We're honored to be a trusted partner of some of the UK's largest companies, leading British high street favourites and celebrated art institutions. Our customer services team are always on hand to ensure a hassle-free delivery.
Getting you delivery to its end point is vital for all businesses otherwise delays will arise which could cause supply chain issues. Especially in certain sectors such as Medicine as Pharmacies can't afford delays or mistakes with human life and health on the line. Lateness costs business thousands upon thousands of pounds a year, and this is not to mention the consequential loss which can follow from this. Therefore, timing is so important. A courier without good timing would have a poor reputation as they would lose customers to competitors as customers wouldn't be able to rely on the courier service to get their packages delivered on time.
Some items or packages have strict guidelines associated with their contents. Therefore, someone might choose to use same day couriers for example. Documents might need to be signed or returned within a certain narrow window of time. Lateness of a courier can potentially shorten a small-time window even more, or perhaps even make that opportunity expire all together.
Meeting customers' expectations and delivery requirements must be priority for every Courier Company in the world. It's not always possible to predict when you may need a parcel or letter delivering for your business. But when delivery is urgent, it's essential that your parcel is delivered as quickly as possible to keep things running smoothly. If you don't have the time to wait for standard delivery, you need a same-day service.
Customers and clients can be very upset with you, and you could potentially lose income when your clients lose faith in you. If you have ever waited on a package and received it several days after you expected it, then you understand how frustrating it can be to get something important later than expected.
Timely deliveries make for high customer and client satisfaction. Not only will receiving their goods on time please them but courteous courier services will make for a pleasant delivery process.
Certain goods have an expiration date, which is why they may need to be delivered within strict time frames. This can apply to medical samples, food items, pharmaceuticals, temperature-sensitive products, and more.
What Nationwide Courier Service Does?
Here at Nationwide Courier Service, we do everything we can to get your delivery to its destination as soon as possible here are a few things we do
A vehicle that is dedicated to only delivering your consignment by your delivery deadline
Collection within 60 minutes of booking, or at a time of your choice
Immediate & direct delivery (no stopping or diversions) within an agreed estimated time of arrival (ETA)
Wherever you are in the UK, our same day delivery service offers fast and reliable collection and delivery of your items.

As a nationwide service, we can deliver your parcel to destinations across the UK. We're familiar with the best routes to avoid traffic and get your parcel across the country as quickly as possible.
No matter what your business specialises in, we can deliver your parcel on a time critical basis. We often work with businesses in the healthcare industry to quickly facilitate urgent deliveries. We also deliver on a same-day basis for businesses in the ecommerce, manufacturing, mechanics, hospitality, and IT industries.
Nationwide Courier Service has developed systems to guarantee on-time delivery with accuracy trusted by businesses of all sizes across the UK. With competitive rates and a 9-year record of satisfied customers, Nationwide Courier Service knows how to deliver. Call us at: 0115 9865276 or get a Quote.